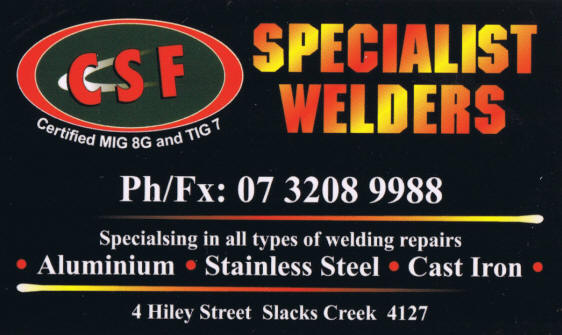 CSF Specialist Welders:
Specialist Welders in all types of welding repairs!
Certified mig 8G and TIG 7 Welders
We Specialise In:
Aluminium
Stainless Steel
Cast Iron
Also now a mobile service is available!
Call us now or drop in for all your Specialist Welding needs!
Our Address: 4 Hiley St Slacks Creek 4127
Phone: (07) 3208 9988
Call Us For All your Welding Needs!
Welding in brisbane. Welders Brisbane. Brisbane Welders. Specilaist Welders in brisbane. TIG welding in brisbane. Certified Welding in brisbane. MIG 8G Welders.